QUBE are funding essential humanitarian aid, raising awareness, and helping to save lives. Our sponsored Kent Help for Ukraine lorry has arrived safely! Earlier in the month, the fantastic team at QUBE worked tirelessly all day to get the lorry loaded with essential supplies.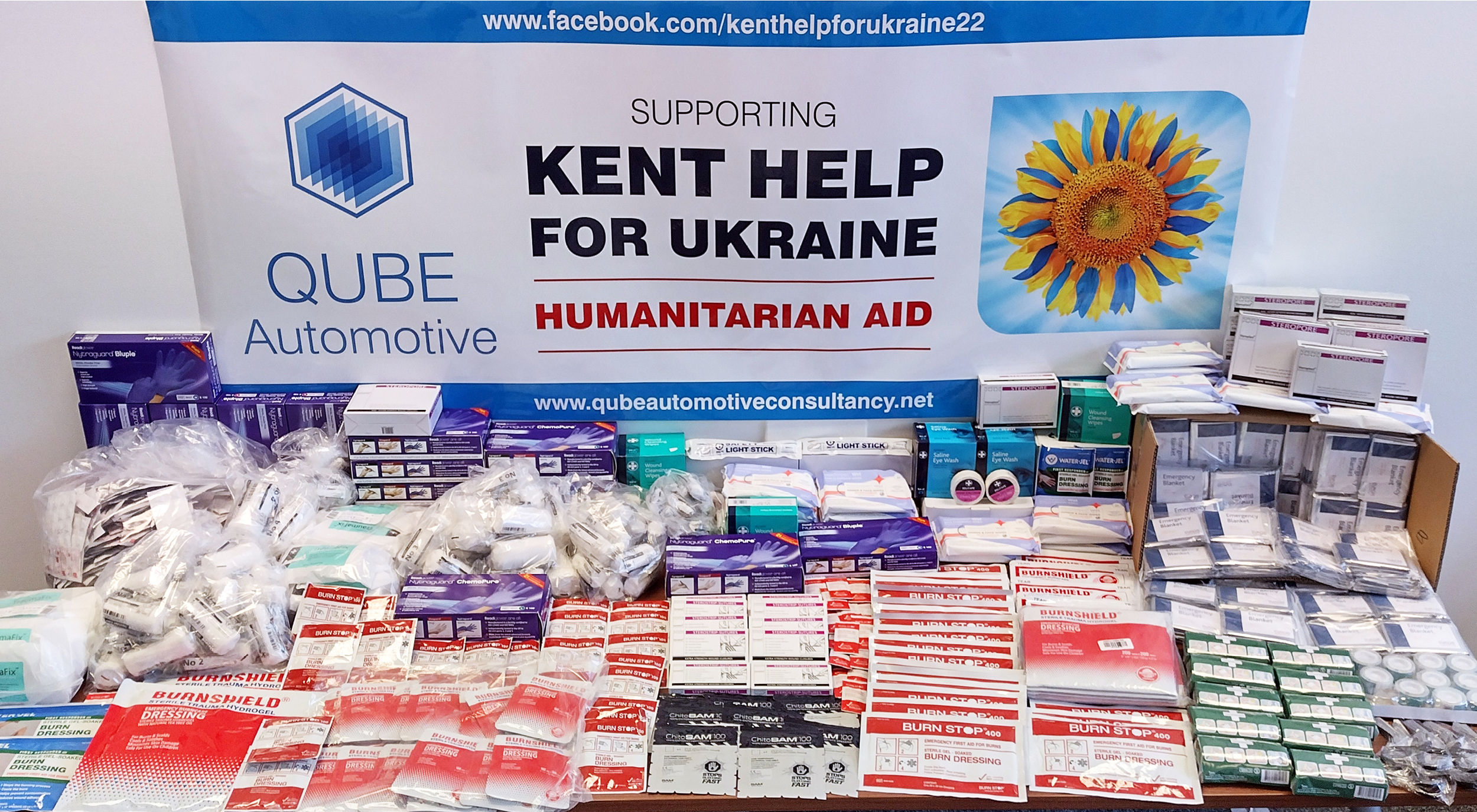 We are so proud of the work we have done to help those unfortunate people suffering. There is still so much that can be done and we urge others to get involved.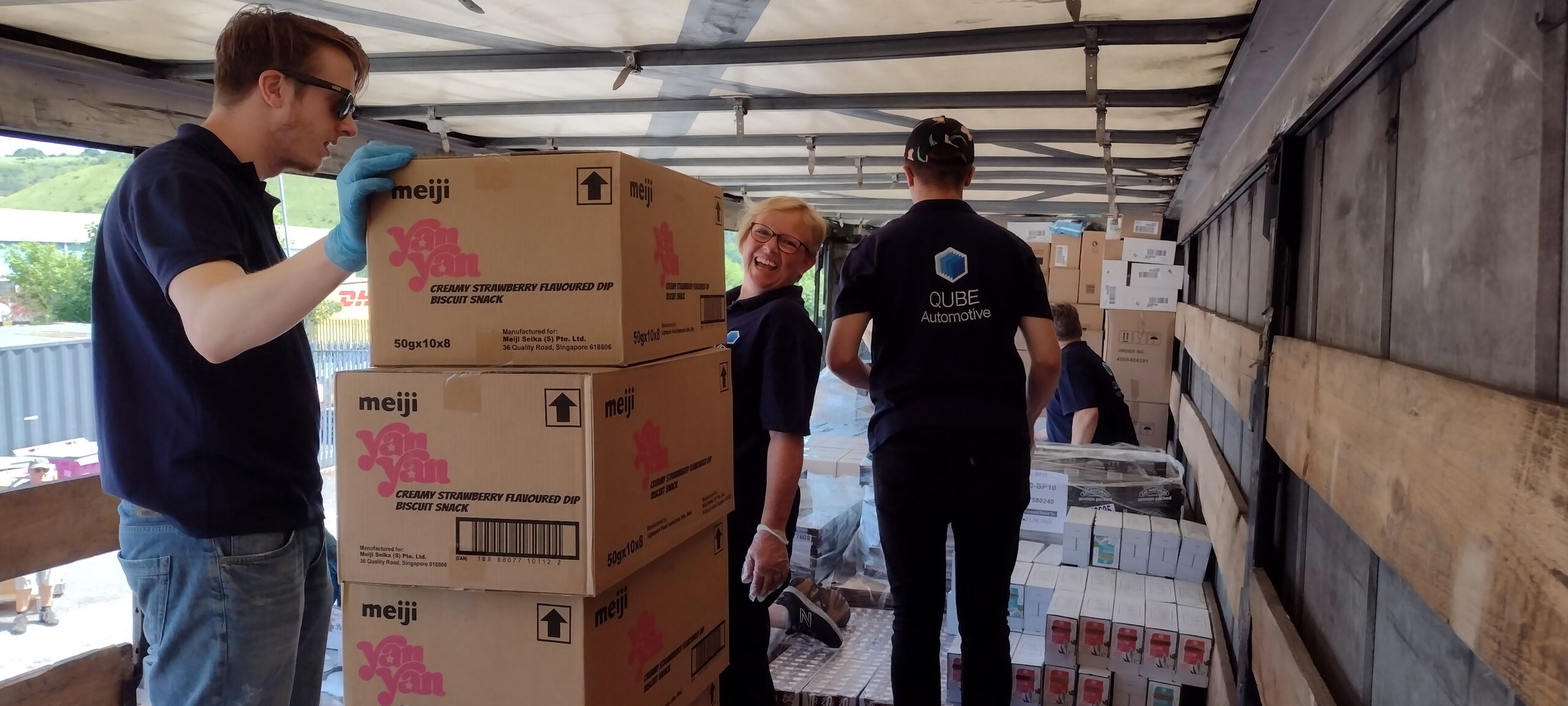 Kent Help for Ukraine are currently very short of donations, so we will be doing all we can to support them and encourage others to do the same. You can find out more about Kent Help for Ukraine and how to get involved here: www.facebook.com/kenthelpforukraine22
You can also support by donating to their Just Giving page here: https://bit.ly/3xwbVLT
So, what are QUBE doing?
• We have purchased essential medical supplies including items such as trauma burn and wound dressings, water purification tablets, foil blankets, medical gloves, military light sticks, paramedic trauma shears and blood stopper pressure pads.
• We have funded pallets of food from a local Kent supplier, which include items such as tinned food, baby food, rice, flour, biscuits, and pet food.
• We have funded a Ukrainian HGV lorry to cover logistical costs including, operation, a driver and fuel. A Ukrainian lorry can get deep into Ukraine and therefore not stop at the border. The supplies will be delivered to a central warehouse, then distributed where they are most needed by smaller, local vans.
• Members of our team volunteered to help pack supplies into the lorry at Folkstone prior to it departing for Ukraine. We also loaded donations of clothes, plus outdoor toys for the children of Ukraine – helping to bring joy and escapism when they need it most.
We want to raise awareness and encourage others to get involved and support Kent Help for Ukraine.
This is a truly awful situation which is not going to resolve anytime soon. Charities are finding donations falling as this war drags on and media coverage lessens.
The people of Ukraine still need all the help and support they can get, we want to keep that motivation going.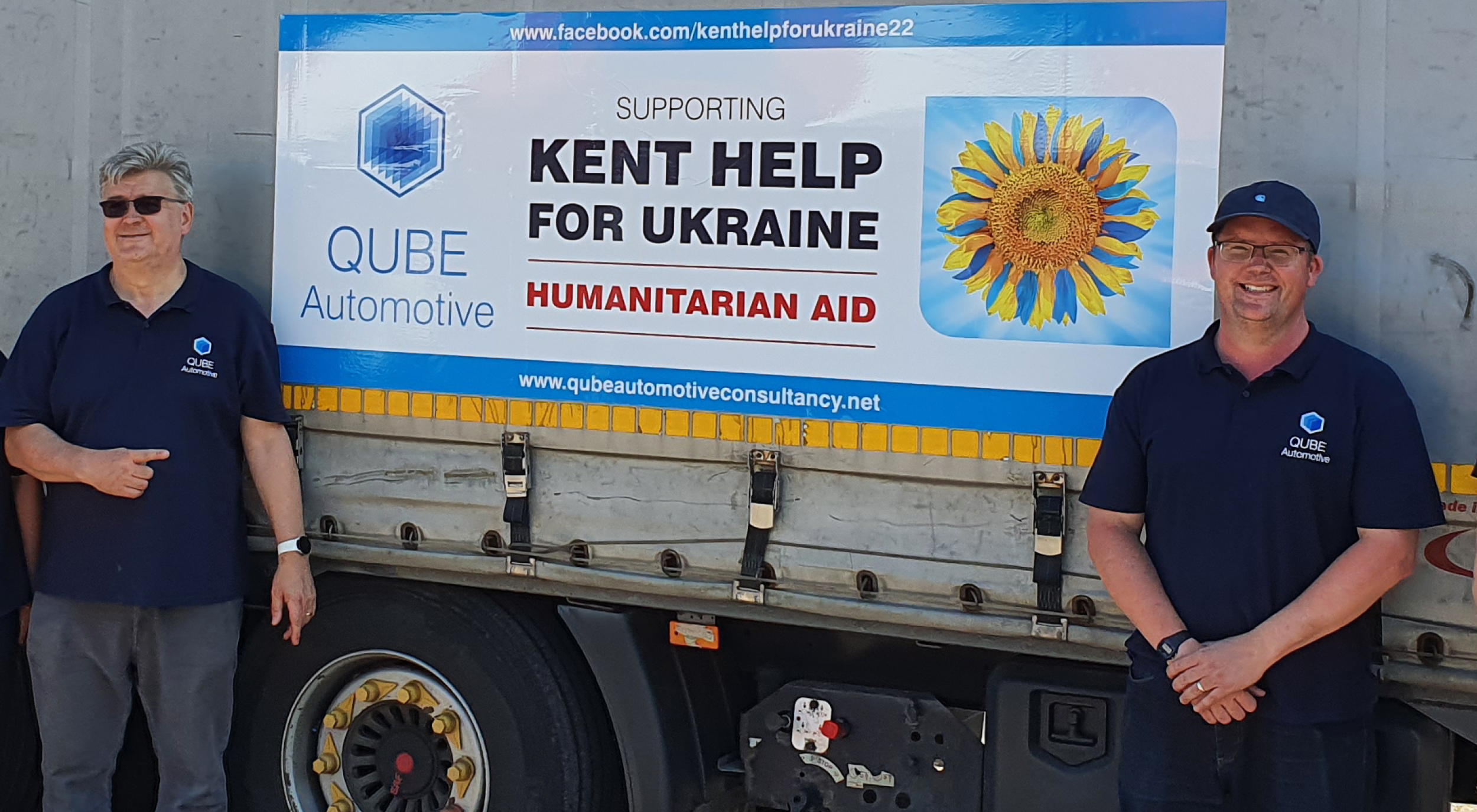 Don't forget, you can also support directly by donating to their Just Giving page here: https://bit.ly/3xwbVLT